Muskegon Pre Draft Combine Registration Closing Soon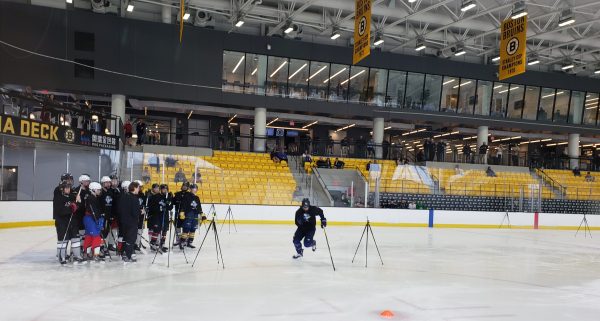 The Muskegon Michigan Pre Draft Combine will be closing registration soon.  The Main Event of the Pre Draft Combine series begins May 17th, at L.C. Walker Arena, home of the USHL's Muskegon Lumberjacks.
"Every year we look forward to heading to L.C. Walker in Muskegon.  Given the response from scouts, they look forward to it as well."  Said Kevin Miller "Every year, more and more players are receiving opportunities at the Tier II and Tier I levels coming out of Muskegon.  More players are drafted and receive main camp offers here than any place we know of."
All players attending the Pre Draft Combine are tested on the ice for speed, and explosive power.  Off ice testing measures, read and reaction time, brain processing speed, and cognition.  These off ice tests are then used for Concussion baselines in the event of athletes receiving head trauma during the season.
All test results are stored in the player database at www.centralscoutingservices.com
Players and parents will also attend speaking events during the combine.  These events will include presentations from scouts and coaches from leagues like the USHL, NAHL, NCDC, NOJHL, USPHL, EHL and others.
A presentation on the Path to NCAA hockey with updated and accurate information concerning the many varied paths to college hockey is the highlight of the speaking events.
Central Scouting Services offers players the ability to maintain their own player profile completely free of charge.  That profile, along with testing and scouting information is available to all NHL and NCAA scouts free of charge.  If you have not registered your profile, do so today.
If you have not registered to attend the Pre Draft Combine you can do so at https://predraftcombine.com
When you want to take control of your career.  When you are tired of chasing the summer camp tryout circuit.  The Pre Draft Combine is the event that will educate and empower you to make better decisions.
The Pre Draft Combine – Success Stories Begin Here