Niagara University Pre Draft Combine Concludes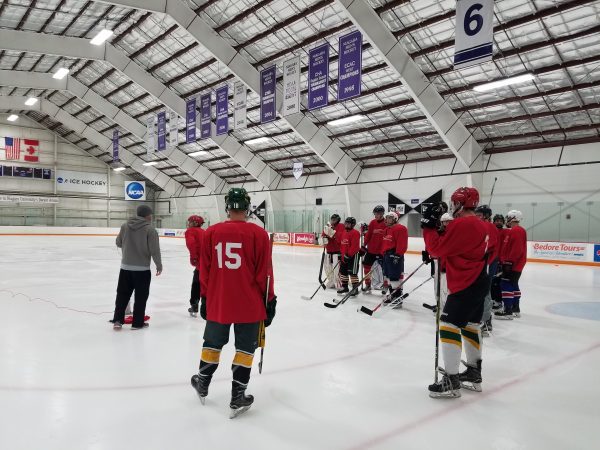 The Pre Draft Combine satellite location at Niagara University concluded today with another morning of highly competitive games.
We would like to thank Larry and his staff at Dwyer Arena for all their hard work and hospitality.  The ice was fantastic, and the players appreciated not having to move their equipment after each days activities.
We would also like to thank Dan from North American Central Scouting, for assisting us with all on and off ice testing as well as player measurements.  Another example of how NACS remains active in every aspect of cutting edge player research and data collection.
As anticipation builds toward the upcoming junior hockey drafts, all Pre Draft Combine participants at all locations will see their information distributed to those leagues and teams holding their drafts.  No one else can deliver what the Pre Draft Combine and Draft Guide can deliver.
Thanks also to Scouts from the NCAA, ACHA, OHL, NCDC, USPHL, OJHL, EHL, NOJHL, GOJHL, NA3HL, CPJHL, and North American Central Scouting who stopped in, or stayed throughout the course of the weekend.