The Death Pool – Dan Garneau And Elite Hockey Prep Camp Are Hockey Frauds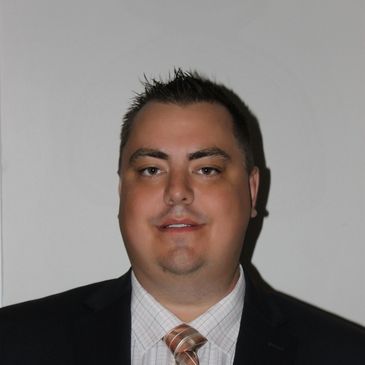 When it comes to liars, there is no bigger liar than Dan Garneau and no bigger scam than his Elite Hockey Prep Camp. When it comes to an absolute hockey fraud there is none bigger.
Of special note to all readers, Dan Garneau was confronted with all of the information contained in this report. He was confronted more than a month ago, and this story was delayed after he gave certain assurances that his behavior would stop.
Garneau did not deny any of these allegations you will read, and threatened to hurt himself if he were exposed publicly. He made this threat, and lied when giving assurances he would stop his actions. While giving assurances he was still acting maliciously toward other people and continuing his behavior.
Lies. Not only to players, parents, and people in hockey but to the Canadian Government. Filing for Bankruptcy and not telling the government you are making a lot of money off unsuspecting parents who pay to attend Elite Hockey Prep Camps is a pretty big lie.
That's correct, Dan Garneau filed bankruptcy less than a year ago and is lying to the government about how much money he is making off of Elite Hockey Prep Camps. This is one reason why he moved from Ontario to Alberta, to hide while working and making more money than Canadian Bankruptcy laws allow.
Moving to avoid paying taxes on income that hasn't been reported in Ontario or the United States. Operating your business in the United States without a work Visa, and without a business license in the United States to avoid paying taxes in Canada and the United States.
Recently Garneau was caught in a scheme to steal intellectual property from a competing business, while trying to organize people within that other business to do the dirty work for him.
The big problem for players associating themselves with Dan Garneau is that he is getting many players to violate NCAA rules by attending Elite Hockey Prep Camp without paying to attend. This is an improper financial benefit under NCAA rules.
Giving FREE RIDES to players attending Elite Hockey Prep Camps if they are committed to and NCAA, NAHL, USHL and Canadian Tier II teams, in order to use their names and reputations to recruit other players who will pay to attend these camps. He does this in direct violation of NCAA rules for improper financial benefits, knowing that it is against the rules, and knowing he places every player who accepts this in danger of losing his NCAA scholarship.
TJHN has a list of these players who have accepted FREE RIDES and violated these NCAA rules because of Dan Garneau and his scheme.
Dan Garneau used his unpaid position with the NAHL's Brookings Blizzard solely to fill his camps. The high pressure camp sales were based on players would have a better opportunity with the NAHL team if they attended his camp. Now he is using his unpaid position as an intern for an NHL team to recruit players.
Dan Garneau uses players who he comes in contact with to recruit other players to his camps. Using players to recruit in a for profit enterprise is another NCAA violation as it relates to player endorsements. He makes it look like the players attending his camp actually endorse his camp without the players knowledge.
Dan Garneau will tell lies about his competition, his colleagues and anyone that comes in the way of him making money off of young hockey players.
Dan Garneau is the king of lies. With every story designed to manipulate every person he is in contact with into giving him some kind of financial support immediately or in the future. We know this to be true because he manipulated thousands of dollars from us.
This is who Dan Garneau really is. A liar and a fraud. And now you can decide if you want to risk your playing future on someone who will put you at risk without even telling you he is doing it.