ECEL Adds East Coast Spartans for 2018-19 Season!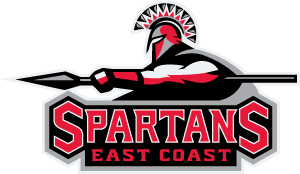 Guilford, Conn., – The East Coast Elite League is pleased to announce the addition of the East Coast Spartans for the 2018-19 Season!
The East Coast Spartans will field teams in the 18U & 16U divisions of the East Coast Elite League for the upcoming season. Located in Wilmington, MA, the Spartans are in the hotbed of New England hockey and have put together strong teams with high expectations. Spartans owner, Neil Liston had this to say about joining the ECEL: "The EC Spartans are excited to be new members of the ECEL at the U16 and U18 levels for the upcoming 18/19 season. We feel that the exposure the ECEL provides will be very beneficial in the process of moving our players to higher level junior and NCAA."
ECEL General Manager, Peter Alden, spoke about this addition by saying, "We are excited to have the Spartans in the league this season. Neil has been great to work with and has put together competitive teams that should mix well with our current league members. Adding teams like the EC Spartans continues to increase the value of our league and further validate the value of the East Coast Elite League."
The ECEL looks forward to having The EC Spartans in the league and wishes them success in the upcoming season!
For more information on the East Coast Elite League, please contact the ECEL's Event Coordinator, JP Withington (jpwithington@ecelhockey.com)
Founded in 2013, the East Coast Elite League is a four-weekend showcase series that will provide maximum exposure for its member organizations and their players, by playing in top venues, in ideal scouting locations. Spread across the U15, U16 and U18 divisions and represented by several of the top hockey organizations across the country, the ECEL is the premier showcase series in the United States, unmatched in its format and exposure opportunities.