Five NAHL Teams Setting The Bar High For Integrity – Publishers Opinion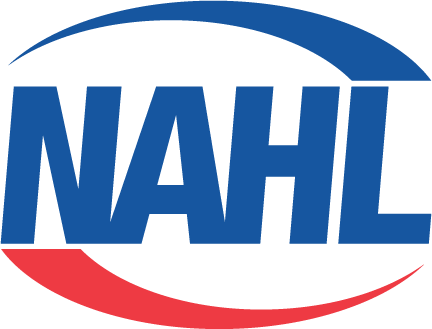 As a Player and Family Adviser, I have the privilege of working with a lot of great people at nearly every level of hockey from the NHL on down.  While things don't always go the way I, or my clients hope, sometimes we run into great people and organizations even when things don't work out.
While I disagree with several things the NAHL does as a whole, it is a fantastic league when looking at the big picture.  Every year more players go to NCAA programs, and the level of play has risen dramatically over the last five seasons.
Though I have probably dealt with every team in one way or another over the years, this year has been just a little bit different.  Five teams this year have, in my opinion, set themselves apart from other teams within the league, and when compared to other teams in other leagues when it comes to integrity.
Credit should be given to those teams for how they deal with players, parents, and advisers.
These teams are listed in no particular order;
The Odessa Jackalopes and Greg Gatto.  When things weren't working out for a player on their roster, even though they wanted to keep the player in a limited role, they released the player.  Asking for no compensation they released the player so he could move on to another organization where he could play a larger role.
The Janesville Jets and Joe Dibble.  Because of an internal policy of not trading players who are in school, they released a player to go to another NAHL team without requesting compensation.  A player who can play top minutes.  The Jets not only released him but made calls to other teams on his behalf recommending that he be picked up.
The Wilkes Barres Scranton Knights and Tom Kowal.  It was a rough start to the season and Tom Kowal readily admitted it.  When having the opportunity to make a move on a player they made it exactly as they said they would.  The role given to the player is exactly as they said it would be, and the player is thriving.
The New Jersey Titans and Bruno Bragagnolo.  Integrity in the tryout process, and planning for a players future development.  The Titans cut players this season and helped them make plans for where they would go for development and actually told them what they needed to do next year to make the team.  Beyond that they are actually following up with those players in season.
The Coulee Region Chill and Chris Ceransky.  When looking to improve their roster, they were careful and cautious not to make promises they couldn't keep.  Due diligence before having players drive or fly into La Crosse Wisconsin and honest evaluations of what the team is expecting before committing is leadership defined.
While I could mention several other teams and examples of integrity throughout the years, these five have gone above and beyond this year and deserve to be recognized for it.  Every phone call returned, every email responded to, and complete honesty no matter what the process.
When we all hear stories about teams in every league who don't always maintain high standards, I thought these teams had high enough standards this year that they should be recognized.
Joseph Kolodziej – Publisher