The NAHL To USHL Draft Trend Continues In 2017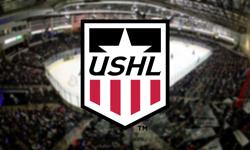 In what has become an ever increasing trend, more North American Hockey League players were drafted into the United States Hockey League yesterday.
It was only three years ago that the NAHL appeared to be an afterthought to many USHL teams when it came to drafting players.  It was then that the NAHL was also viewed as a league for "older players".  The reputation of being an "older player" league was well deserved with a history of teams having unlimited twenty year old players on the roster.
Something changed roughly three years ago though.  The Janesville Jets proved to the entire NAHL that if you focused on development, by bringing younger players in, that you could still win games.
2014-2015 a season when Janesville carried roughly three or four twenty year old players, the team went 49-9-0-2.
Winning and development can go hand in hand.  Its also no secret that Janesville, usually leads the NAHL in USHL player and NCAA player development.
Is it coincidental that the USHL, based in Chicago, is only a short drive from Janesville?  I don't believe in coincidence.  Is it coincidental that since that time the number of players being drafted from the NAHL to the USHL is on a sharp rise?  (see the answer to the previous question)
While the success of NAHL players being drafted by USHL teams is not solely because of the Janesville Jets development philosophy, it certainly should be noted.  Its philosophy has carried over to several other NAHL teams over the last few years.
Trends.  Some people set them.  Other people follow them.
Most of the NAHL's playoff teams carried a very limited number of twenty year old players.  Is it coincidental that its most of the NAHL playoff teams that lead in USHL draft picks?
While the USHL and NAHL will always predominantly draft from AAA, High School, and Prep School programs, the USHL is now clearly using the NAHL as a development pool.
The NAHL has only recently embraced the mindset that they are not only an NCAA development league, but should be a USHL player development league.  It was not so long ago that NAHL organizations believed they were equal to USHL teams in level of talent.  While some may still wish to debate that point, most will say that the USHL has proven to be a superior product.
In any event, this trend is one that is good for players.  It continues to prove that age specific programing, is the best way to develop players and will always produce the best results.
The development process can not be rushed.  It can not be accelerated by parents who want things to move more quickly or for players who think they should be someplace they are not.
Working your way up.  Earning opportunity and proving yourself are what we see happening in the NAHL to USHL draft trend.
Joseph Kolodziej – Publisher