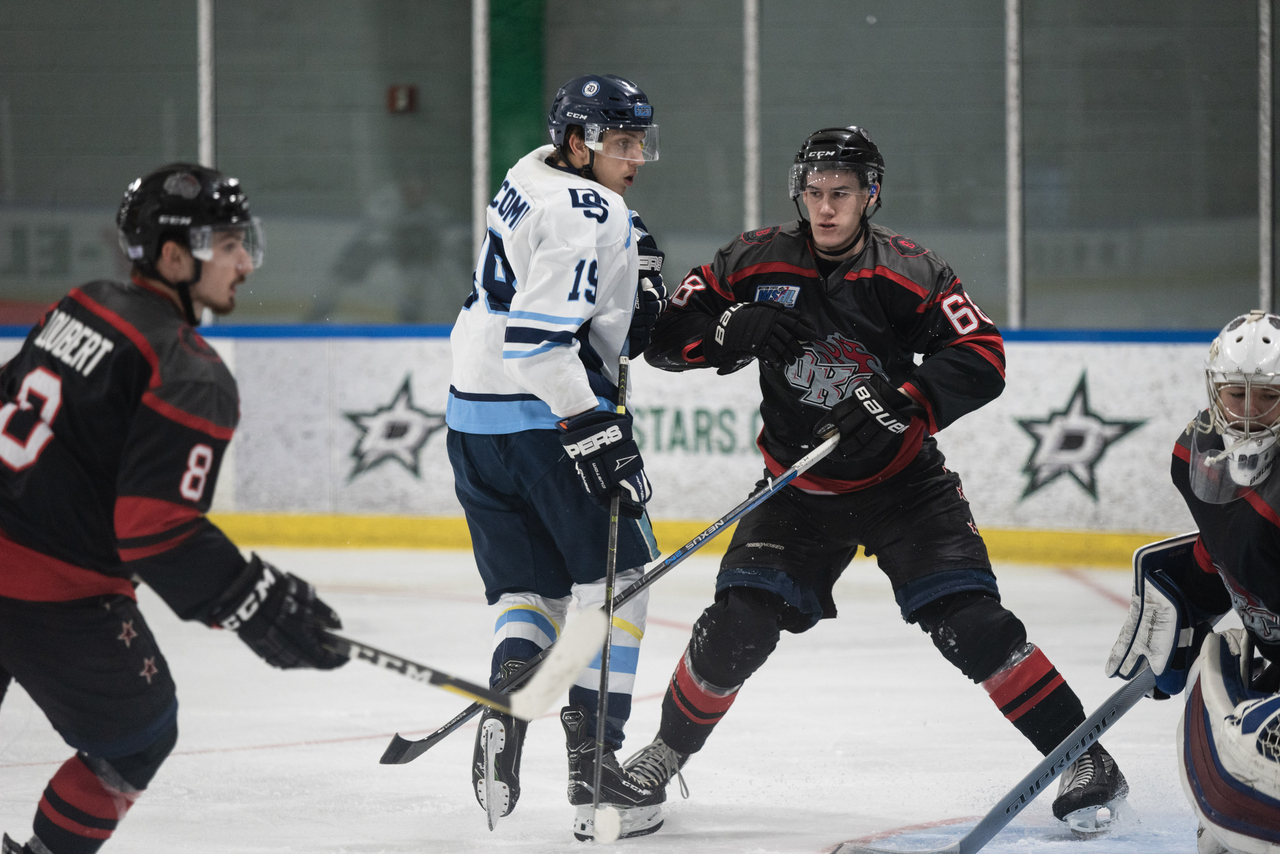 (Photo by Michelle Holcomb, Snipers)
An unusual Wednesday game in the WSHL unfolded today as two Midwest-Mountain Division rivals capped off their season series. The Dallas Snipers finished off the Oklahoma City Blazers in their final meeting, with a 7-1 beating that leaves the Blazers outside of the playoff bubble.
Arthur Aloyan led with two goals and one assist, and five additional members of the Snipers found goals to boot the Blazers. The Texas side really pushed in the opening frame and got started on a 4-0 lead, including one short handed tally, heading into the second period.
The Blazers were usurped of any magic as it faltered on the man advantage a second time, when Aloyan netted his second of the night to make it 7-0 late in the middle frame.
Oklahoma's John Stevens found their lone goal of the tilt at 15:21 of the third, the only period Dallas was held off the scoresheet. Steven's goal came on OKC's sixth power-play attempt as Jesper Lundqvist was called for holding.
Alexander Aleshkin made 21 saves to facilitate the victory, reaching his 18th win of 2019-2020.
Dallas moves to 6-3 against Oklahoma City in 2019-2020, but in general, has won five in a row as of their victory on Feb. 9 over the Blazers.
After picking up 15-points in its last five, Dallas is at 80-points total, which ties them for third in the division along with the Pueblo Bulls. Although the Bulls have fewer games played, the Snipers own the head-to-head series by one game.
Scoresheet: https://stats.wshl.timetoscore.com/generate-scorecard.php?game_id=8394
Around the League on Wednesday
The Seattle Totems will take on its bitter Northwest Rival, Bellingham Blazers, tonight at 8pm PT at Olympicview Arena in Seattle. Bellingham's only victory over Seattle this season was at the Olmypicview Arena, and it came as a 3-1 decision in late Nov.
Totems went on to win three straight over the B. Blazers but have yet to faced each other since before Showcase.