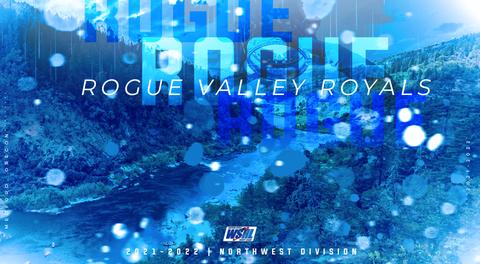 We recently asked our fans to submit name suggestions for our newest team in Medford, Oregon. Upon careful consideration fielding entries from social media, as well as promotion in the local newspaper, a tough decision had to be made as many viable names were submitted. The ownership group of the Southern Oregon Hockey Team is pleased to announce that Rogue Valley Royals will be the official name effective 2021-2022. Thank you to all those who participated until the August 1st deadline. Please stay tuned for the announcement of a crest, website, and other key information.
Over the last 24 months, the WSHL and every other junior league along with the average citizen, business, etc., has faced many challenges dealing with COVID-19.  The WSHL began it's 26th season (2019-2020)  looking forward to another successful year of hockey; Success with the advancement of WSHL players to the college ranks and beyond.
The 18th Annual Showcase held in Las Vegas was a major success again that year, with over 130 colleges in attendance.  Things were looking typical, things were looking good, then immediately after the 2020 new year, we all began to hear a new word being passed around — COVID.  Little did any of us know that a mere 75 days later, we would cancel the balance of the season due to a global pandemic.  And even more shocking, that the WSHL out of an abundance of caution would go totally dormant for the 2020-2021 season.
Yes, our dormancy fell right in there with businesses shutting down, employees working from home, school children attending class via "Zoom," and came the flood of illness around the world and the devastating loss of life.  What would have been the 27th Season for the WSHL is unfortunately vacant of good hockey memories.
We at the WSHL believe we made the right move in canceling the 2020-2021 season and remaining dormant.  We also believe we have made the right decision in going back to active status for the 2021-2022 season. Although we are returning smaller and leaner, we also return more experienced in dealing with international issues that can affect our business model.
 As we get ready for the new season, individual teams will be attending summer showcases, holding tryouts both in late August and early September, with training camps starting around Oct. 1.
Provincial Division:
Cold Lake Aeros (formerly Edson Aeros)
Hinton Timberwolves
Barrhead Bombers
Vegreville Vipers
Edmonton Eagles
NorthWest Division
Seattle Totems
Bellingham Blazers
Vancouver Devils
Rogue Valley Royals
Vernal Oilers
Utah Altitude