An Advisers Life – The Rise Of The NAHL From An Adviser's Point Of View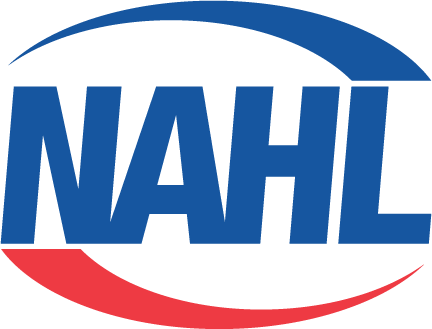 The North American Hockey League has become a powerhouse for player development.  It has for some become the center of Goaltender development, including many in the NHL.  It was not always this way though.
For decades, Junior A, or Tier II hockey in Canada was the standard by which all leagues other than Major Junior were measured.  For decades, players flocked to points north for that reason.  All that has changed.
Gone are the "grandfather" rules that allowed for "import players" to become "non-import players" after one season of play on a Junior A team.  When that one rule changed, everything changed in Canada and for the NAHL.
Prior to the rule change, the North American Hockey League was aware of the change coming.  They expanded based on that rule change expectation.
Many complained that the NAHL on ice product would become "watered down" because of the expansion.  Many said that there simply were not enough quality hockey players available to maintain its level of play.
Had the CJHL, or collective Junior A leagues in Canada not decided to change the import player rules those critics may have been proven correct.  Instead, those rule changes have proven critics wrong.  Those rule changes have allowed the NAHL to surpass all CJHL leagues in the amount of NCAA players developed annually.
I know the CJHL will come out and say they out produce the NAHL after reading this.  It would be a true statement if the CJHL were actually one league, but it is not, it is ten leagues made up of 132 teams.  League by league, none of them compare to the NAHL.
More and more, our clients do not even consider CJHL clubs and go right for the NAHL as soon as they have an opportunity and are passed over by the USHL.  That is a complete 180 degree change from a little as five years ago.
If you ask Head Coaches across Canada if they could change the rule back to what it once was, would they?  Nearly every one of them would say yes.  This is one of the reasons that a push is now on to allow CJHL teams two European imports in coming seasons.  I will address that topic next week though.
The rise of the NAHL in terms of the amount of players moving on to higher levels of hockey including NCAA, USHL, and the NHL really is on an impressive trajectory.  A trajectory that is only surpassed by the USHL's ability to move players on to NCAA hockey, and the NHL.
Along with the CJHL rule change came a very aggressive recruiting approach.  One that is nearly the complete opposite of the Canadian traditional approach to recruiting.
The NAHL is unequivocally the most aggressive player recruiting organization in the world.  No other league comes close.
Add in that the NAHL has no limits upon the amount of twenty year old players any team can have on its roster, while the CJHL teams limit those numbers, and you have more options in the NAHL.  American players that had played in the CJHL regularly leave for the NAHL for their final season of junior hockey simply based on age limit restrictions.
The lack of limits on twenty year old players allows the NAHL essentially a full year of development more than CJHL teams for players that may mature later, or "late bloomers".
No other leagues can regularly lay claim to more than 200 players at most team camps.  I have not heard of that kind of volume at a team camp in Canada in years.  This coming on top of an expansive player draft system.
The average NAHL team spends four to six times the amount of money on recruiting as the average CJHL team.  When you add that to fewer American players being allowed to go to Canada, and no limits on twenty year old players, you have a recipe for one league having the ability to dominate recruiting.
The NAHL had a plan.  It anticipated the market changes and capitalized on them.  Those changes have changed recruiting patterns for higher level organizations and the end result is undeniable.  The NAHL is, and will continue to be a league on the rise.
Joseph Kolodziej – Adviser