EC Spartans James Hounsome Receives AP Call Up To NAHL Brookings Blizzard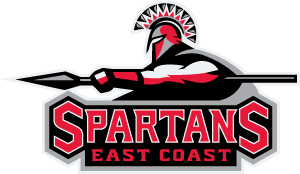 The EC Spartans are in the first full season of Tier I Midget AAA competition.  A half season team for the previous six seasons, the move to full season play has elevated the program to a new level.
James Hounsome from Portsmouth Great Britain has gotten a call upto the Brookings Blizzard from his AAA team the EC Spartans.
"We watched him for the last two years at the Pre Draft Combine in Muskegon."  Said Brookings Blizzard Director of Player Personnel Dan Garneau "He is a big body player who skates well and plays a heavy game.  He was one of the first players we wanted to make an affiliate this season, and we're excited to see what he does this weekend."
James Hounsome marks the fourth https://predraftcombine.com player to make the Brookings Blizzard roster this season.
"I am really excited for the opportunity."  Said Hounsome "The Spartans staff helped make this happen for me and it is one of the reasons why I chose them over all the other AAA teams that recruited me.  Mr. Garneau has kept in contact with me through the process, and I am going to work my hardest to impress Coach Mantha."
Garneau, in his first season with Brookings is continuing to prove he will leave no stone un-turned when it comes to scouting for players.
"Whether its at the Pre Draft Combine, showcases or the Elite Hockey Prep Camp, I am out scouting all the time."  Continued Garneau "I focus on AAA of course, but I see a lot of prep schools, and high schools as well.  Finding a player from England doesn't happen all the time, but he put himself in the right places to be found.  Something all players should think about when attending camps."
"We are excited for James to have this opportunity."  Said Neil Liston General Manager of the EC Spartans "Call ups are a part of development, and that is what our program is all about.  We hand picked our team without tryout camps this year because each player was committed to the development process.  James is proof that commitment to the process pays off."
Look for more players from the EC Spartans to be moving up to Tier II programs throughout the course of the season.