How Scouts Search For Players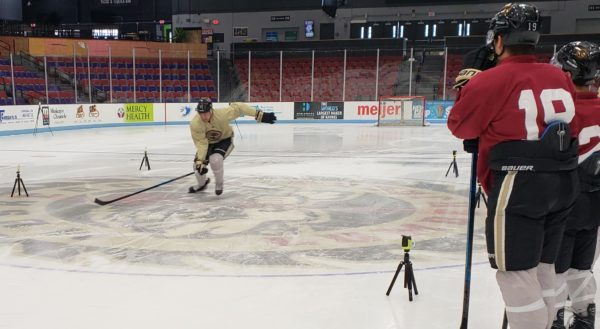 Most players and parents simply have no idea how scouts end up finding them.  Its easy to forget to ask the questions you need to ask, and its easier to forget to ask them in the right way.
Scouts are human.  Humans look to make their work as easy as possible.  It is simply built into our genetic code.  Smarter humans not only look to make their work easy, but they look to make it as efficient as possible. 
These smarter more efficient people become this way by developing or using the best tools available to them.  If we were still building our office buildings by hand like the Great Pyramids, we wouldn't be where we are today.  Its common sense.
Scouts are not only looking at players at games, but they are looking at data.  Analytics is a hit word in all sports.  But analytics isn't something new, it is something that is simply evolving.  
Old analytics were statistics.  A players "raw" production numbers.  New analytics are incredibly detailed down to every second spent on the ice, and what happened at each second.  The NHL believes in analytics so much that they are developing new programs every day.  So, below the NHL, everyone follows those trends and looks to use similar tools.
Scouts search for player information after they have seen them in person.  There are five top key words or terms used when searching;
Position    2.  Year of Birth    3.  Location    4.  Phone/Email availability    5.  Size
There are several other key words or terms used but these are the top four key words scouts use to search.  This top four list is compiled over seven years of search term data collected through several sources.
There is a very simple explanation for the order of those terms as well.  If they cant find the right player at the right position, with the correct year of birth, in a location that is convenient for scouting (call up, recruiting), and has contact information available immediately.  Chances are that the scout is moving on to the prospect that makes that information immediately available.
If you are reading this, you are likely NOT in the top one tenth of one percent of the players in the world.  This means you fall into a very large and talented group of players who are continually trying to get noticed and separate themselves from all the other players.
When you are trying to be noticed.  When you want to get scouts attention and move up to a higher level.  It would make sense to provide them the answers to those top four questions immediately.  It would make more sense to provide them as much information possible to separate yourself from every other player trying to be noticed.
If you are not the top performer at your position on your team, you are not going to get the attention.  Because scouts always want the top performer first and they all go after him first.  Again, common sense.  
If you are a good player in a pool of tens of thousands of good players, you have  to provide scouts everything they need to make you the player they pick.  This means providing complete and accurate facts in your resumes, and in the Central Scouting Services player database.
If a scout is searching for a 2000 born, Defenseman, and you have not included your year of birth in your resume or on your CSS profile, you will not show up in search records.
If a scout is searching for a 2001 born, Forward, within 150 miles, with contact information, and you do not include your address or contact information, you will not show up in search records.
If scout is searching for a Junior Draft Eligible goaltender with certain size requests, and you are a 2002 goaltender who is 6'3″, and you do not provide height and weight, you will not show up in search records.
There are less than a handful of searchable databases with player information.  It takes just a few minutes of time to keep them updated regularly.  It takes a few minutes of effort to make sure they are complete.
Doesn't it make sense to give the decision makers enough information to want to pick you over all the others?
For your free for life player profile, register at https://centralscoutingservices.com