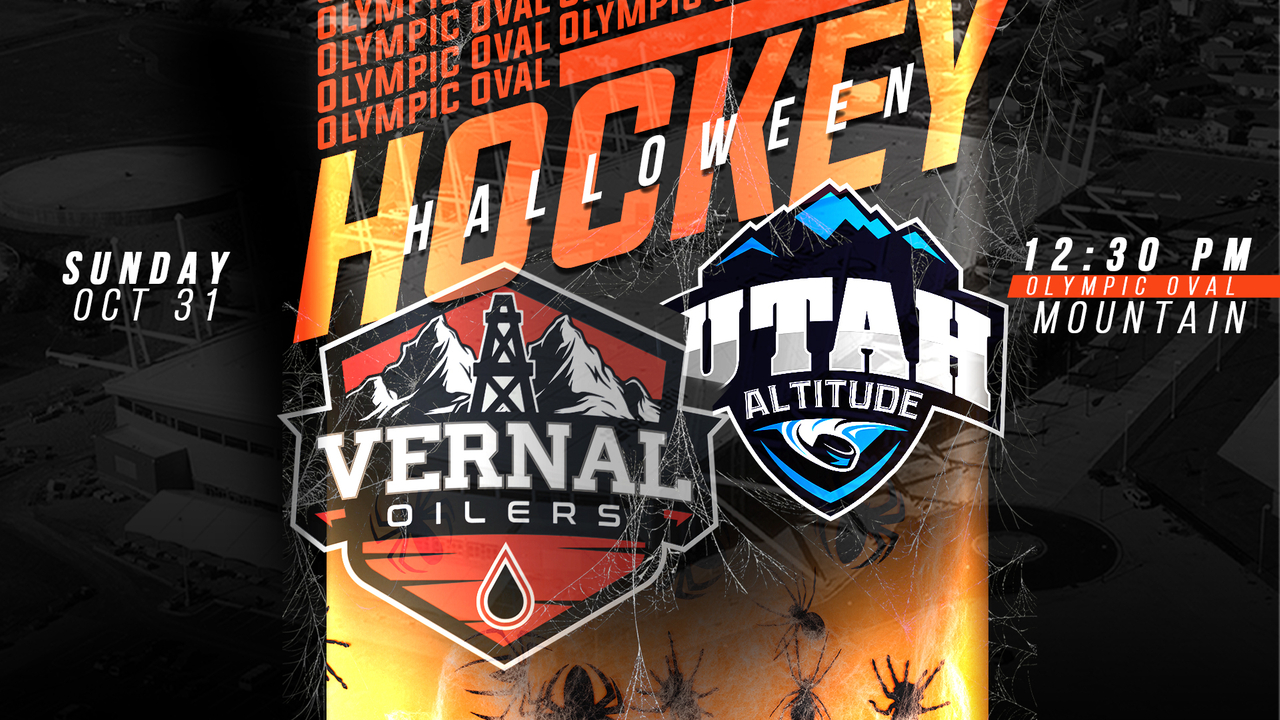 First year clubs Vernal Oilers and Utah Altitude will christen the start of a new rivalry in the state of Utah.
The Oilers will make the 3.5 hour trip west to the Olympic Oval in Kearns-Salt Lake City, opening their seasons, and capping off the weekend of games on Halloween. The Hinton Timberwolves and Cold Lake Aeros will follow at 2:00 PM MDT—Cold Lake's third home game of the season and Hinton's second roady.
The Olympic Oval comes as one of the WSHL venues with rich sporting history as it was built in 2001 in anticipation of the 2002 Winter Olympics. It hosted long-track speed skating events.
The venue boasts Utah's only 400 meter speed skating oval, and also has two international-sized ice sheets,  and a 'state-of-the-art four-lane 442-meter running track.'
Puck drop for the Vernal vs. Utah game is scheduled for 12:30 PM MDT on Halloween and will be available for streaming on Black Dog Hockey.