The Death Pool – Reports From The Jail House
Some people are sick and some people are just plain stupid.  Today we got reports from both of those groups.  Seriously some sick bastards out there.
Meet Walter Tracy Ferinden of Lansdale, Pennsylvania.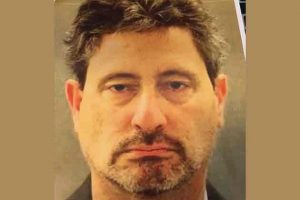 This sick shit has been charged with nine counts of second-degree unlawful sexual contact.  And it looks like there are more to come.  Yep this scumbag was a well known hockey coach in New Jersey and Deleware.
How the hell do so many of these pedophiles find their way into hockey?  And why does it always seem like it takes years for these guys to get caught?  Maybe its time we really start talking to kids before they start playing.  Maybe the best prevention is education.
Moving on from the sick to the stupid, we got a father and son tandem.  Yep, the family that assaults together does time together.
A father and son from Prince Edward Island were arrested and charged with assault on a referee after a Midget AA hockey game.  That's right, you read it right, a freaking Midget AA hockey game.
Unfortunately we cant even name these two donkey's because up in Canada they don't release those names until they get to court.  These two don't even get to court until late April, so look for a follow up.
Next we have another group that falls into the stupid category.  Meet the Central Bucks West and Ridley High School teams in Pennsylvania.
These ice donkeys decided to turn High School club hockey into an all out brawl.  That's right, club hockey turning into a brawl.  One donkey decided to come back on to the ice and jump in too.  Just goes to show how far great educating and parenting has come for some of these guys.
All of this brings me to my next topic.  The Black List.
I have been working pretty hard on this latest edition.  Lots of email tips coming in.  info@thejuniorhockeynews.com in case you don't know.  Well, its almost done, and once its approved by legal beagles, we will get it out.  Look for something soon.
That sound you just heard was a whole bunch of donkeys taking a deep breath and hopping they aren't on the list! Ha Ha Ha
David Wagner – The Angel Of Death – For Those Who Live Stupidly I salute You
*The Death Pool is a mix of comedy, and satire in connection with recent events.  It is not an official report of current events although it may look as though the news is so accurate that it could one day happen or may be happening.