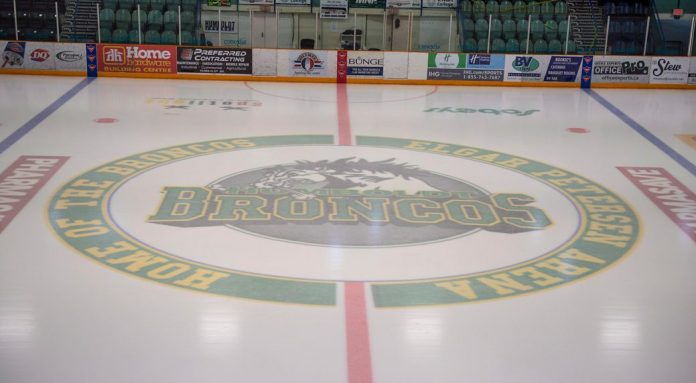 Most of the time all of us involved with The Junior Hockey News and the Hockey Holdings Group of companies get to face each day with a bit of tongue in cheek attitude.  We take our days light heartedly and go about our business in hockey in the our own way.
For the last few days though, that has changed.  Many of us knew many of the players and families effected by the Humboldt Broncos tragedy.
I was on a scouting trip in the Czech Republic when my phone and email stated lighting up in what was the middle of the night or early morning in North America.  Disbelief, sadness and anger were three emotions that hit me, and were being expressed by others as we learned the details of this terrible tragedy.
We at TJHN express our deepest condolences to all of those players, parents, family members and friends who have been effected by this.
We encourage everyone to contribute to assist these families in their time of need through this page https://www.gofundme.com/funds-for-humboldt-broncos
It is with very heavy hearts that we shall all move forward not taking the traditional road trips that have bound us together as just another away game.  Only by remembering can we give meaning to such a terrible event.  Only by remembering will those lost lives take on new meaning.
Joseph Kolodziej – Publisher