Since May's announcement of league dates the Western States Hockey League would like to announce updated key dates for the 2021-2022 season. The regular-season is scheduled to start on the last weekend of October. The Western States Shootout All-League Showcase is slated for the week of December 19 in Las Vegas, Nev. The Thorne Cup Final is tentatively scheduled for April 6-9—venue pending.
Please refer to the Team Recruitment Contacts page for information on how to reach our active teams for tryouts, employment, or billeting inquiries.
The WSHL would like to introduce some of the new logos you will be getting used to when the season starts. Of note, a couple of the listed websites are still under construction. Not included is the Southern Oregon Hockey Team as it currently identifies a new name, logo, etc.
More information will be made available soon. Dates are subject to change.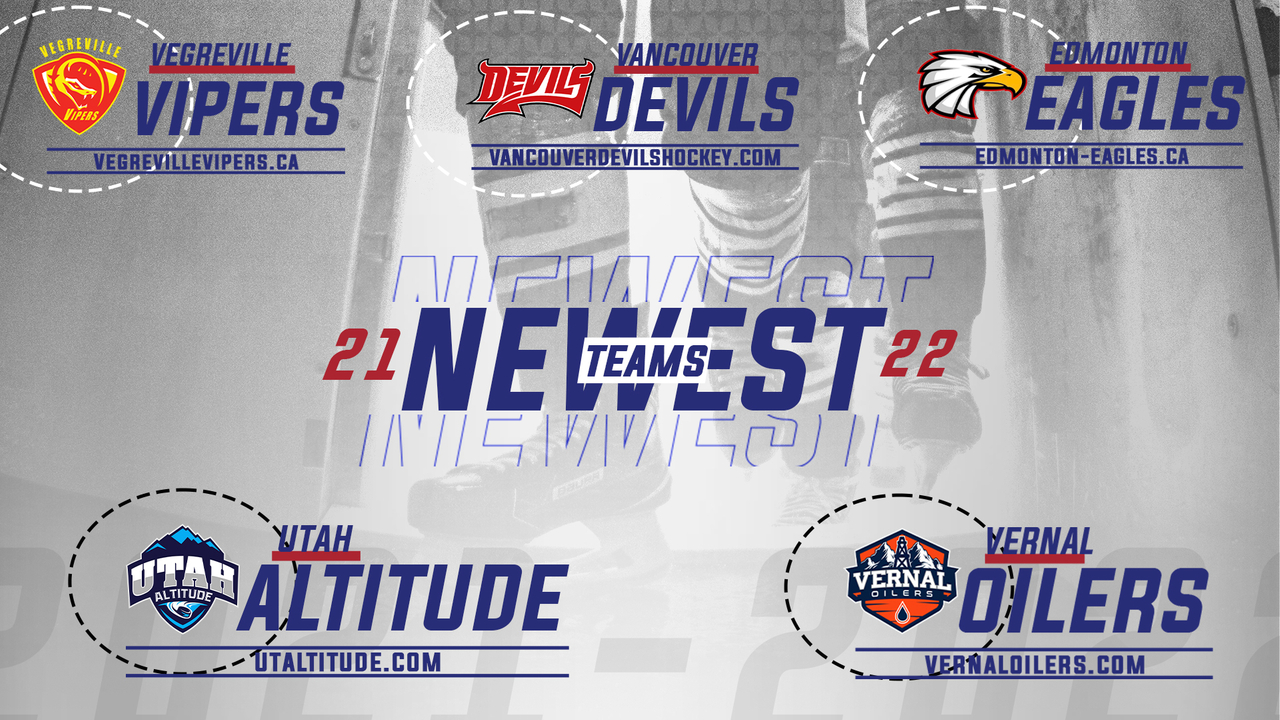 Vegreville, Alberta, Canada (Vipers) | Vancouver, BC (Devils) | Edmonton, Alberta, Canada (Eagles) | Salt Lake City, Utah (Altitude) | Vernal, Utah (Oilers)