Cental Scouting Services Launches Free Player Database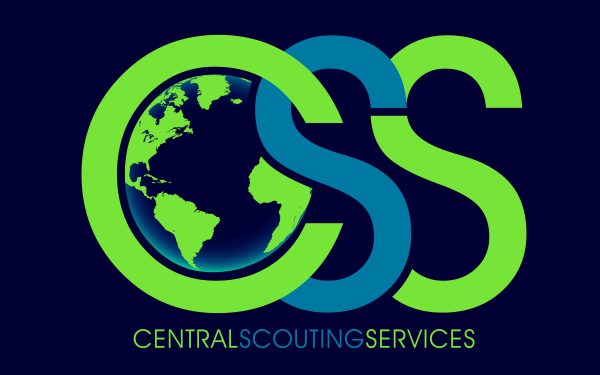 Central Scouting Services through a launch of its revamped website is now offering a FREE data storage and profile management platform for all players.  All players Male and Female alike.
With one centralized location, players can now store their statistics, educational information, references, photos, and videos.
This database is the first "opt in" only database of its kind.  Complying with international privacy laws, Central Scouting Services provides all information to scouts according to the players permissions.  This assures that scouts receive accurate contact, statistical, physical and medical information.
While other programs collect and distribute player information, many times without their knowledge or consent, Central Scouting Services is the only fully secure and privacy law compliant information center.
Players from around the word may register for FREE and maintain their profiles for FREE until their twenty second birthday when their information will automatically be deleted.
Central Scouting Services is also the first to allow only those scouts that are prequalified to have access to player information.  Players will no longer be subjected to scouts from less than credible organizations having access to their information.
All NHL Teams and NCAA programs will have access to player information for FREE.
"The player database has been a very large project that began roughly four years ago."  Said Dan Woodley "It is useable on any operating system, from any location in the world. The volume of data we can store and provide to scouts in a secure manner is simply unmatched in the industry.  This is a tool for players and scouts to streamline the recruiting and scouting process while not having families incur any additional hockey expenses."
Scouts, Coaches and other approved personnel will be able to grade players through this new program.  Maintaining control of your own players to watch lists and player contact information.
Scouts and coaches will be able to search players from around the world by any number of criteria.  From date of birth, position, GPA, test scores, or even based upon how close a player lives to the scouts team.
This is not just a list generating program.  Central Scouting Services will also provide scouting, fitness testing, concussion testing, and other information required by scouts.
"This is the tool scouts and players have been waiting for." Said Jeffrey Carlson "It is not a profit center.  It is an information center.  We are not here to nickel and dime families who are already spending a lot of money.  This database is free for players.  Developed to have features and benefits that scouts and players alike have been looking for."
Register and manage your profile for FREE today http://centralscoutingservices.com/